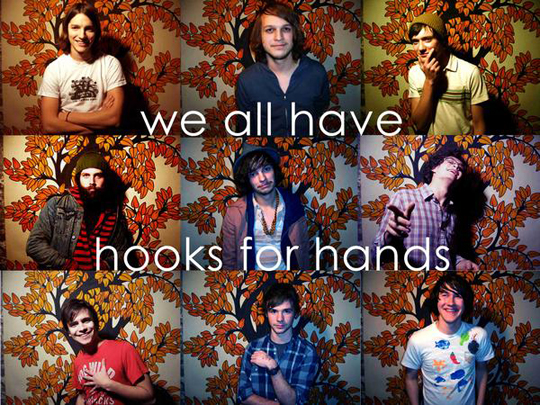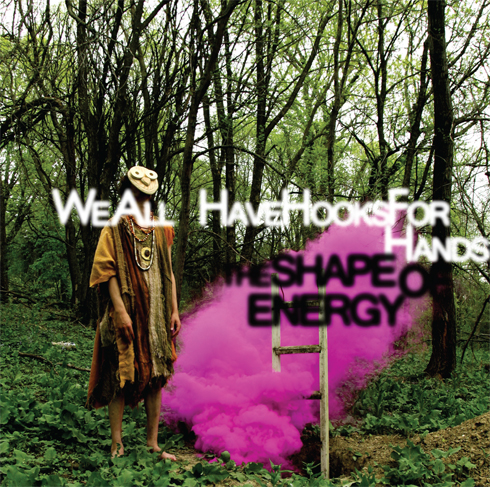 We All Have Hooks for Hands regresa con el primer sencillo de su nuevo álbum.
Vocales, guitarras  y melódicas originarias de Sioux Falls nos traen un bonito Indie folk bajo el nombre de We All Have Hooks for Hands.
Su primer disco, The Pretender, de la mano del de sus hermanos A Mouth Full Of Bees llegó como un secreto poco esparcido.  The Pretender lo escuchamos por primera vez en el 2007 contando con una clara influencia de Architecture in Helsinki y Broken Social Scene, tanto en el sonido como en el número de integrantes, 9. Las canciones estelares de dicho álbum fueron "Ghosts and Strangers" y "Hold on C'mon".
A pesar del poco éxito y de la reducción en el número de sus integrantes (ahora 6), We All Have Hooks for Hands continúa presentándose con un show producido por Rusty Santos de Animal Collective y Panda Bear además de continuar preparando su nuevo album The Shape of Energy ha lanzarse en octubre 13 bajo Afternoon Records.

El primer sencillo "The Sea That Holds You" nos muestra las características guitarras folk y melódicas, ya lo pueden escuchar en su Myspace. Esperemos The Shape of Energy venga tan cargado como el primer disco.
Como adelanto a su álbum acaban de lanzar un EP y B-sides de manera gratuita dentro de su blog, les recomendamos  "Amys Room".
En la escena nacional The Plastics Revolution demuestran un sonido muy cercano al de We All Have Hooks for Hands.

MP3: We All Have Hooks for Hands /// Hold on C'mon
MP3: We All Have Hooks for Hands /// Ghosts and Strangers
MP3: We All Have Hooks for Hands ///  Amys Room